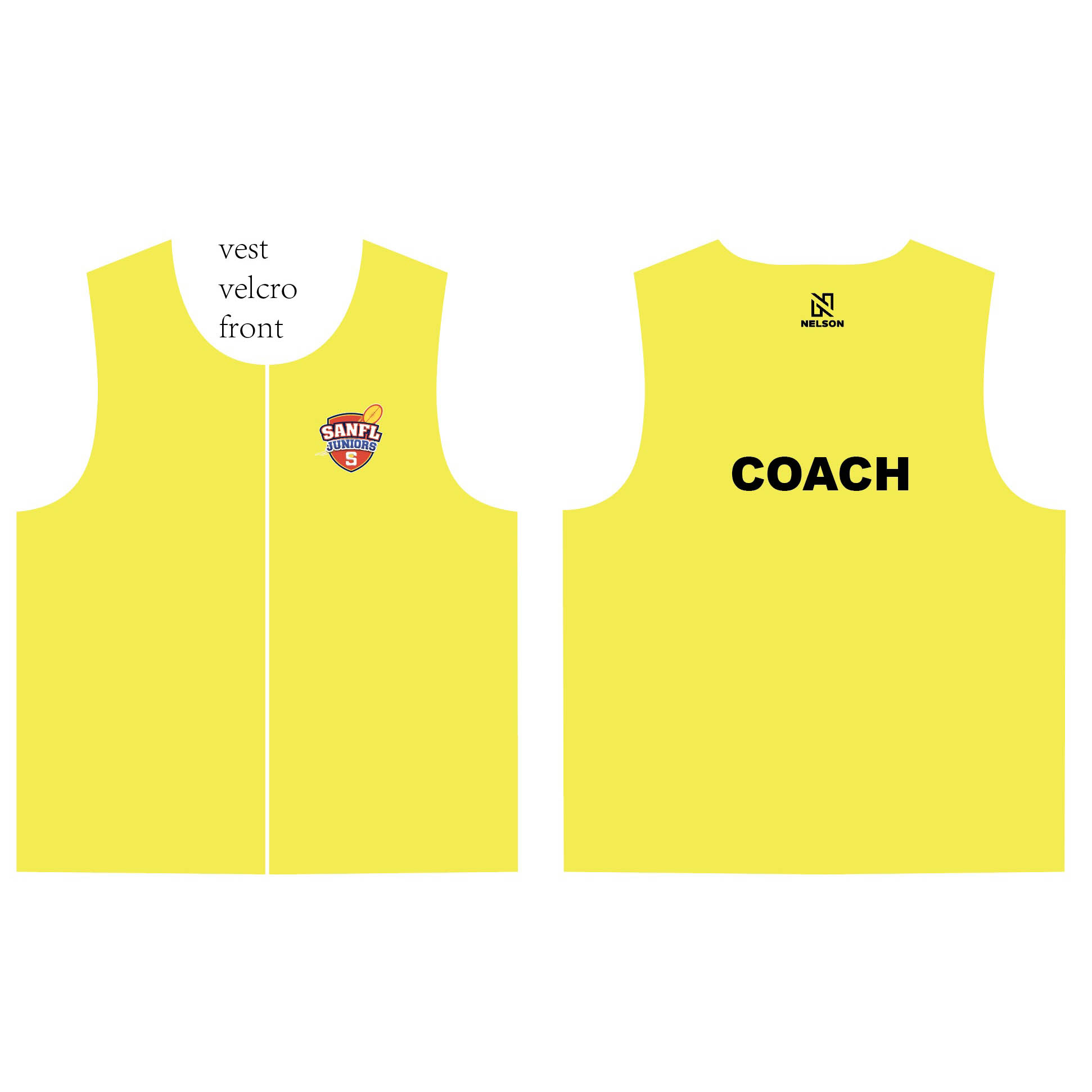 SANFL Juniors U8-U10 Coach Vest
SANFL U8-U10 Coach Vest (Yellow) available in Unisex: S-5XL
Only Required for Non-Premiership Grades
The Responsibilities of a Coach:
• Display and foster respect for umpires ,opponents, coaches, officials, parents, volunteers, and spectators.
• Safety & welfare of the player is of the utmost importance.
• Ensure timeliness of players in and around game commencement & breaks.
• Remember that the coach plays a key role in the emotional control of all team members & staff (this can include parents).
• Where on field coaching is permitted understand your role and positioning. Off field coaching requires the use of a runner.
• Be supportive in the quest for developing umpires through positive feedback.