With state of the art embroidery facilities, Nelson Teamwear has the ability to meet all your embroidery needs. Embroidery is a traditional method for adding small logos and text to garments and accessories where coloured thread is stitched onto a fabric. This method is recommended for school crests or individual names on corporate uniforms. Our experienced embroidery team have an eye for detail and will complete work quickly and accurately. Select clothing from our wide range of brands and we'll take care of the rest! Contact us to find out more.
Size: Various
Application: Text and logos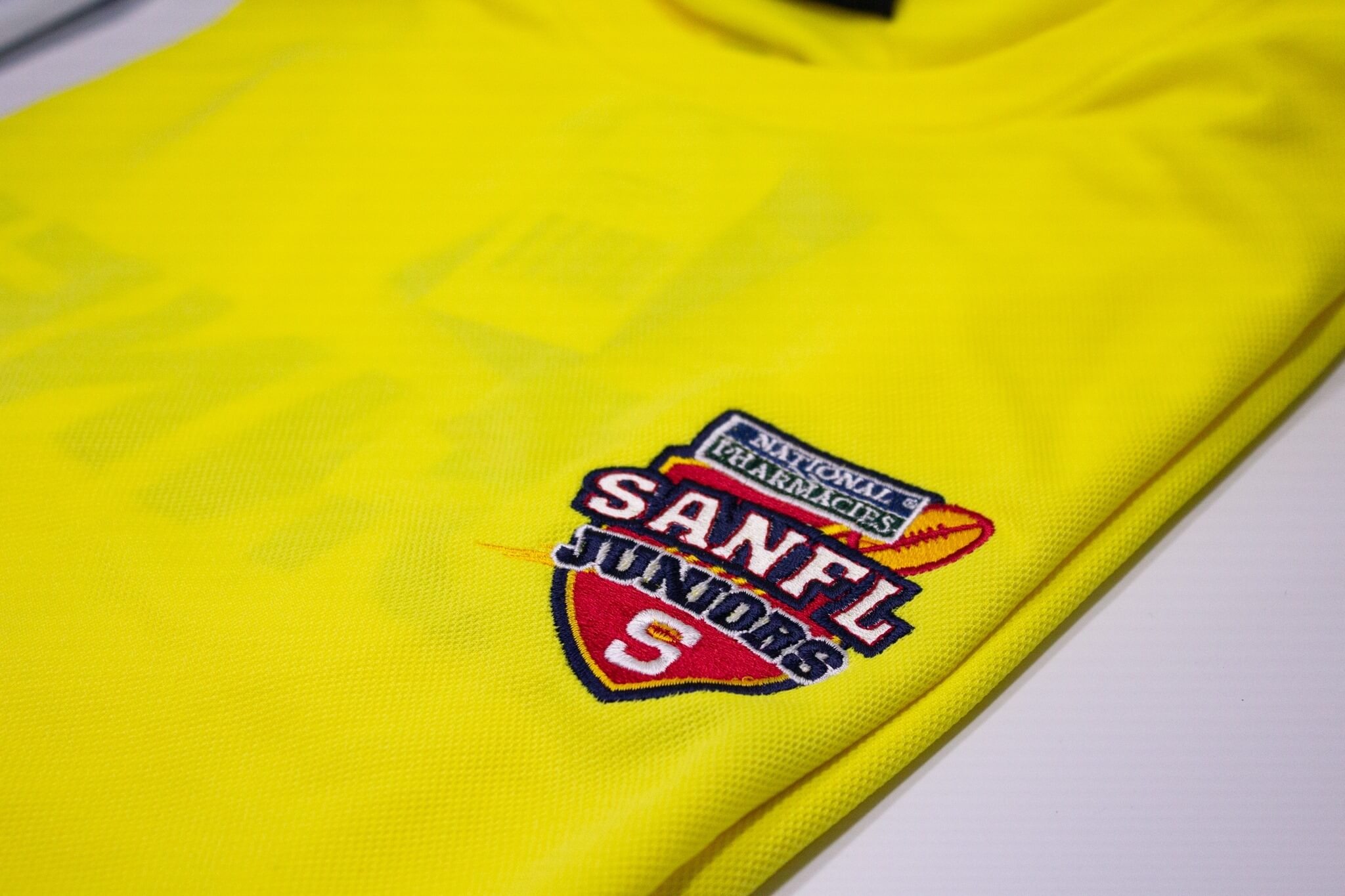 Our quality screen printing service allows for the application of almost any design onto a garment of your choice using ink. Screen printing is most suited for adding logos and simple graphics to garments and accessories. Setup fees apply, maximum of 7 colours. Contact us to find out more.
Size: Various, from A4 - A3
Application: Logos and simple graphics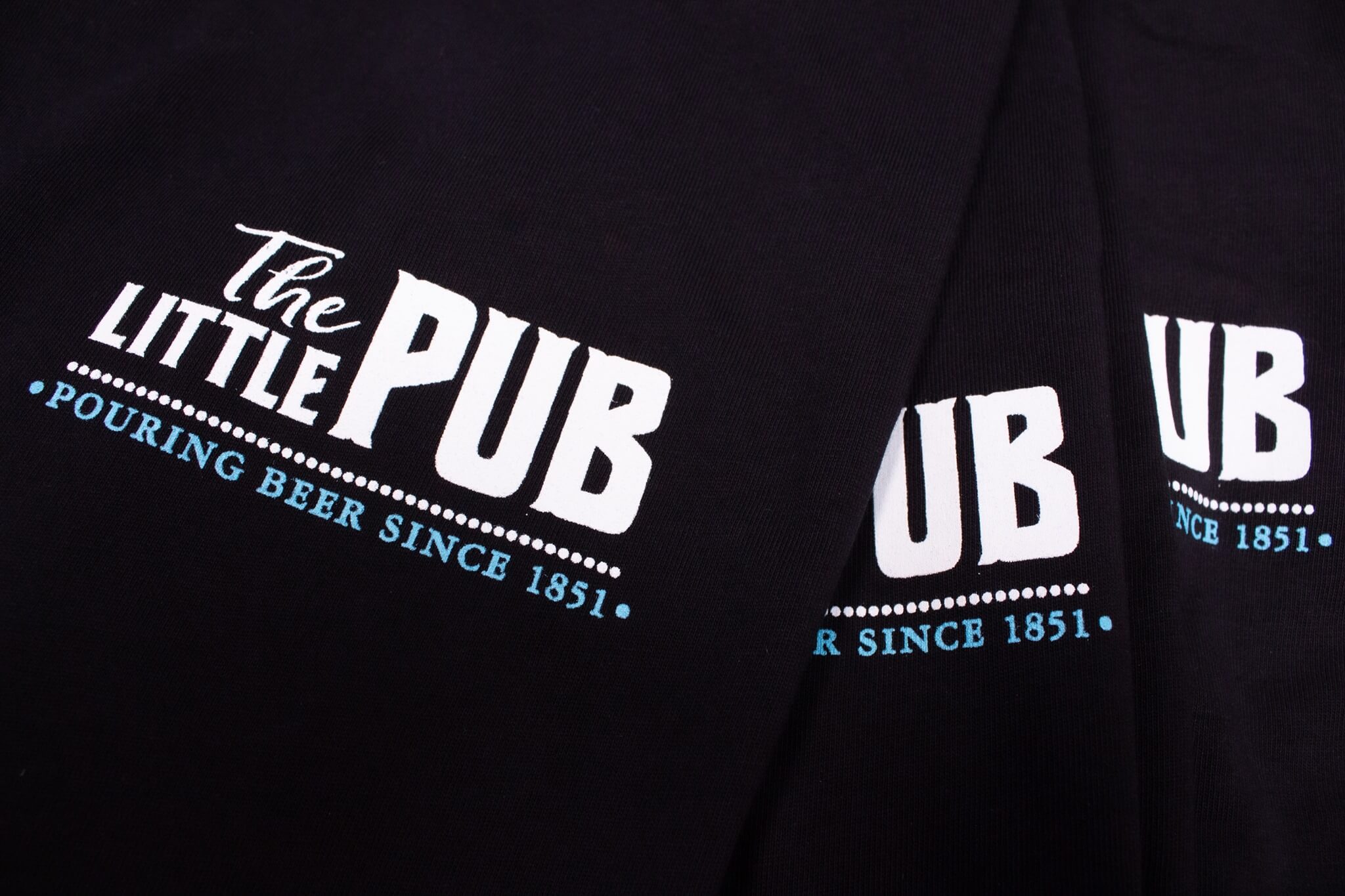 Our DTG specialists can assist you in getting any image or graphic printed onto your chosen garment, with no colour limitations. Direct to Garment is a method used to disperse coloured ink onto a chosen garment to produce any chosen image. The method works by first pretreating the garment, printing the graphic onto the garment and then applying pressure and heat to secure the design. Essentially, you can think of the DTG as a big digital printer!⁠ DTG is a low-cost option ideal for event or business t-shirts and hoodies. Contact us to find out more.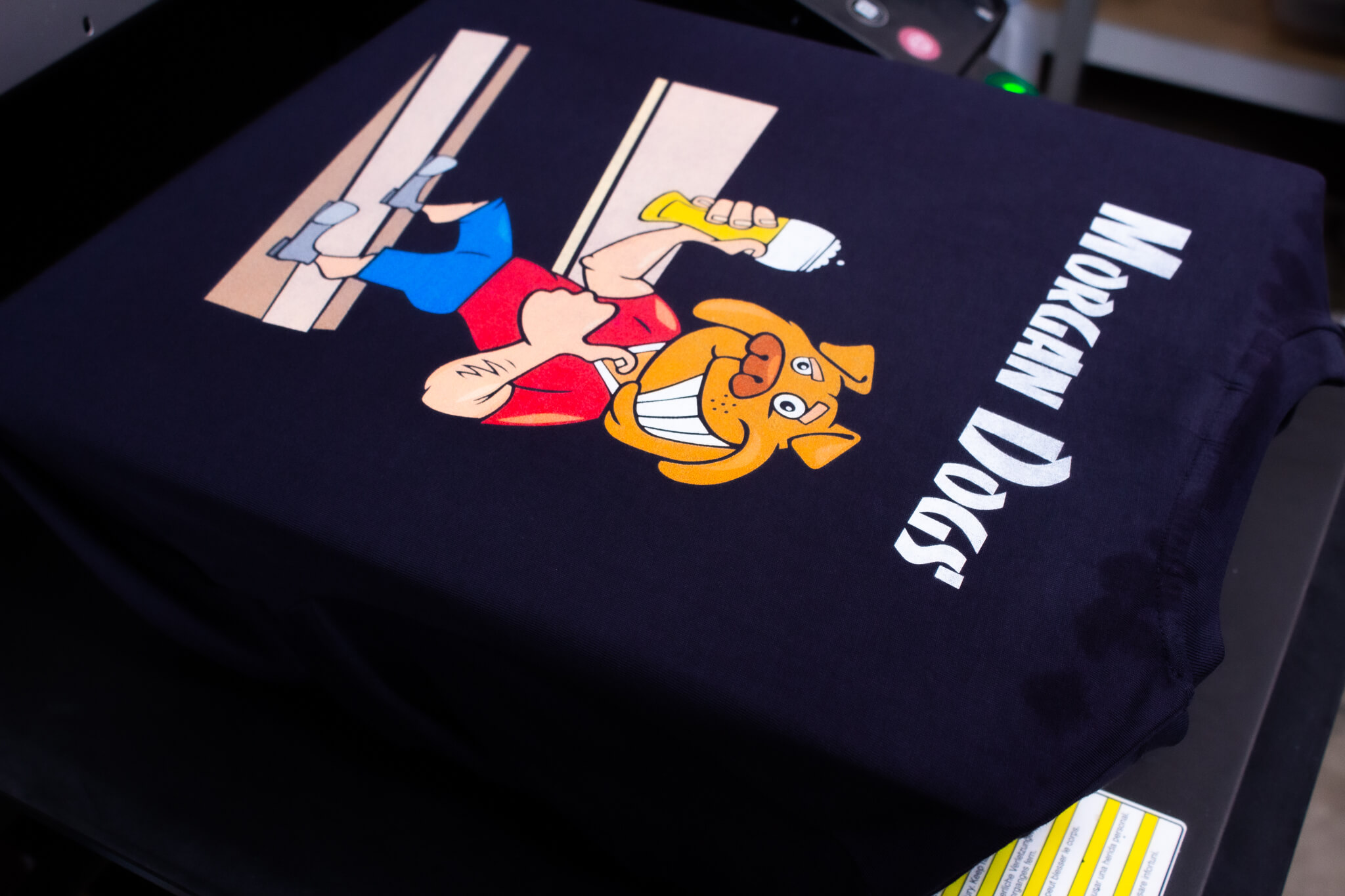 Any graphic in any colour is applied to an entire garment through the method of sublimation. This allows creative, fully custom designs, such as those for footy geurnseys. A minimum order quanitity is required when purchasing sublimated garments. Contact us to find out more.
Size: Various. Can be applied to a whole garment piece if custom made.
Application: All graphics, logos, names, numbers and text. Allows for flexibility in multi coloured decoration.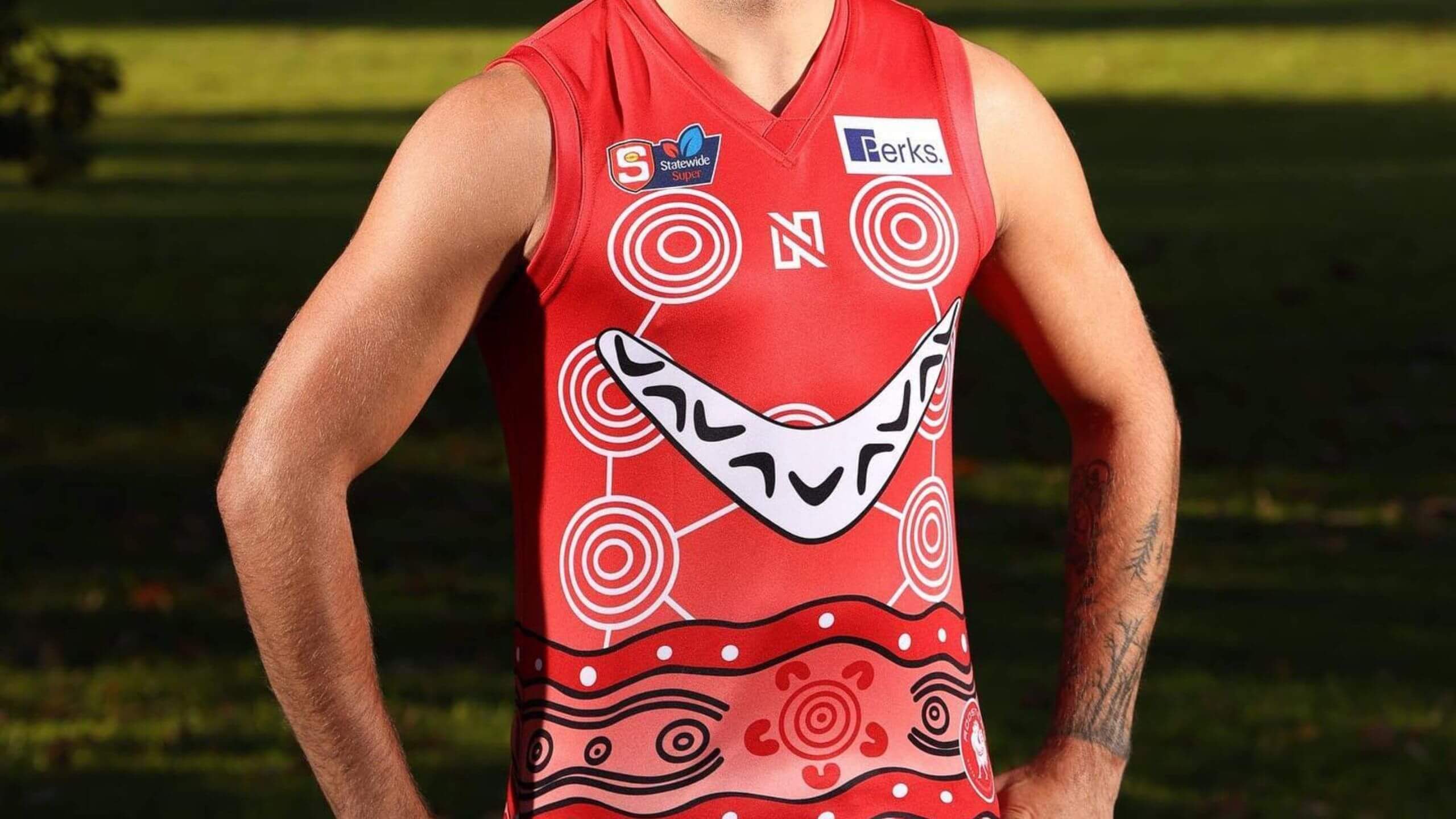 Thermo is a decoration method used for adding letters and numbers to garments and accessories. It involving plastic shapes being fixed to a fabric using heat and pressure. Commonly used for individual names and position numbers on sports uniforms. Contact us to find out more.
Size: Letters: 1", 2" or 3", Numbers: 2", 3", 4", 8" or 10"
Application: Names and numbers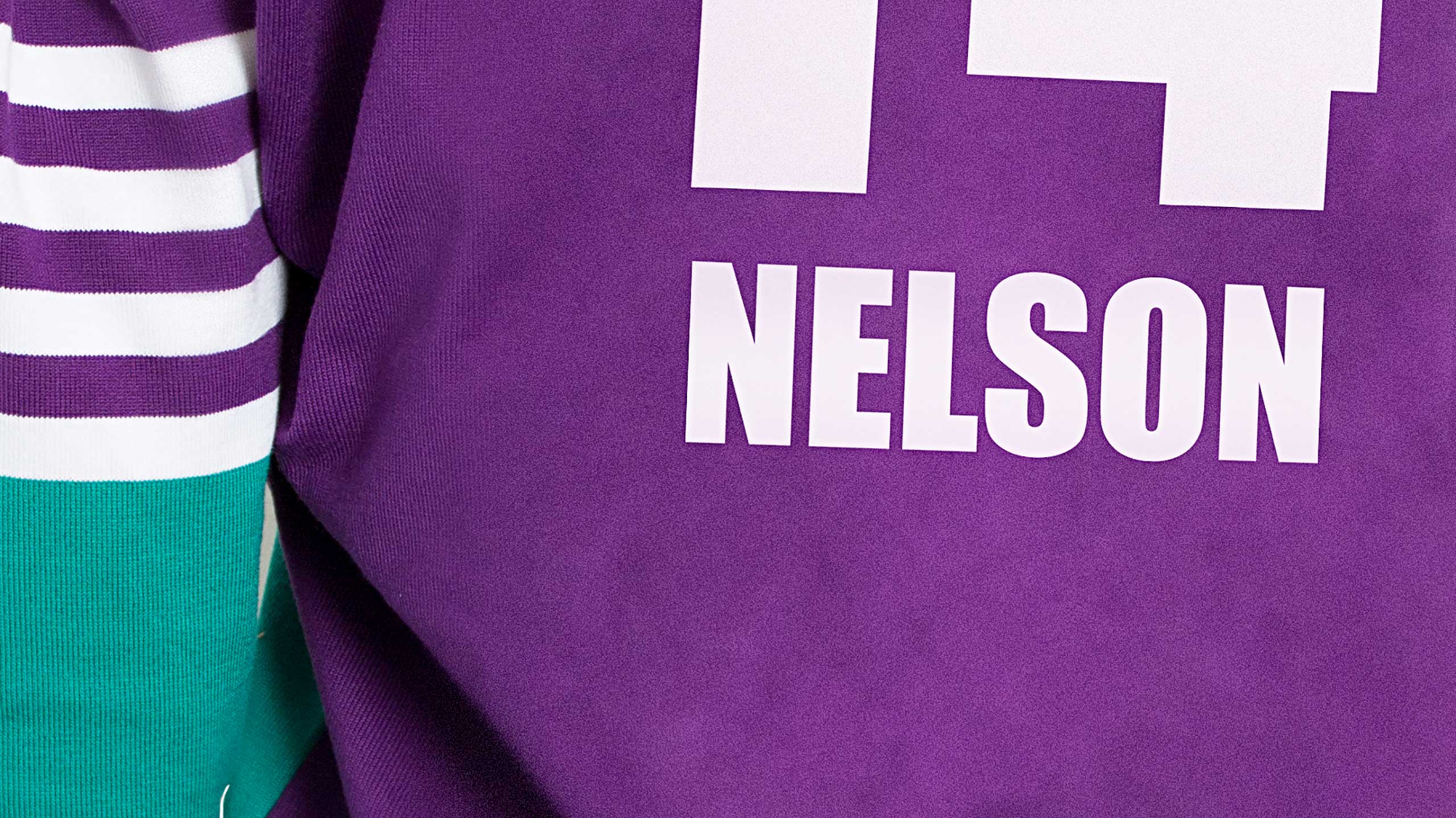 When you are preparing an order for us we may ask you for a copy of your logo or artwork ready for application on your garment or merchandise. Below is a guideline to the types of artwork files we may need you to supply. If you cannot source a high resolution artwork file, Nelson Teamwear has an artwork redrawing service. Contact us to find out more.
Artwork Files
Below are the types of artwork files we accept, what they are suitable for and the minimum resolution requirements.

Vector EPS / Ai
Best for: Our preferred file type for all applications! This file type is required for all screen printing and sublimation.
Resolution: Unrestricted - EPS and Ai files provide us with scalable graphics that can be as small as an embroidered logo or as large as a whole garment without losing any quality.
Vector EPS or Ai is the best file type to supply as it has no resolution restrictions and can be used for any application from sumblimation and screen printing to embroidery and thermo. When supplying the EPS it must be in vector format as JPEGs or PNGs that have been converted to EPS or Ai will still be flat files with restricted resolution.

JPEG / PNG
Best for: Embroidered logos and other embroidered artwork.
Resolution: It is best that all JPEG artwork files are supplied at the highest resolution to ensure the best results on your embroidered garment.
Ideally the file should be around 300 dpi and at least 2500px wide by 2500px high. If you are having difficulty sourcing your logo or artwork at this resolution you can contact Nelson Teamwear on 1300 854 461 to enquire about having your artwork redrawn for you as a vector EPS/Ai.

PDF
Best for: Embroidery and thermo. Sometimes suitable for screen printing and sublimation if the original artwork was vector and has been preserved in the PDF.
Resolution: If the PDF is not from vector artwork, around A4 size is ideal.
Downloadable Resources
Below are downloadable templates to help you get your order together.
Download a Numbered Guernsey Template
Download a Non-numbered Guernsey Template
Download a Rugby Jumper Template
Download a Polo Shirt Template
talk to us about your next project
Contact us today to get your apparel or merchandise. Send us an enquiry by filling out the contact form below and selecting submit or call us.
1300 854 461
Address: 111 Rundle St, Kent Town, SA 5067, Australia