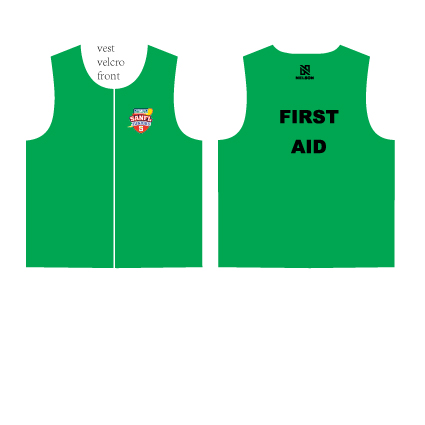 SANFL Juniors First Aid Vest
SANFL Juniors First Aid Vest (Green) available in Unisex: S-5XL
The Responsibilities of a First Aid Official:
• To provide basic first aid to participants when and if required.
• Familiarise themselves with medical resources at the venue. For example, where to access a first aid kit, defibrillator, epipen, or emergency medical assistance if required.
• To undertake regular checks to ensure there is suitable and adequate medical resources that can be easily accessed if required.
• To report any medical incidents including concussions to the Club Committee, who will forward onto SANFL Juniors.