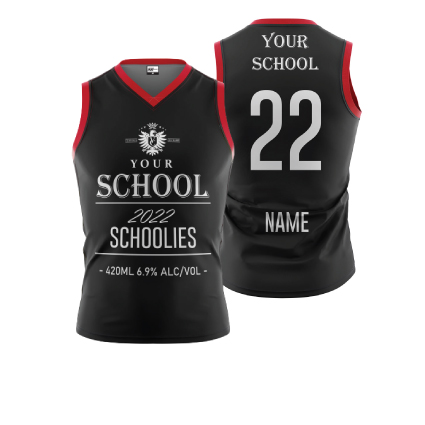 Schoolies Guernsey Sample 9
Enquiry Only
Any graphic in any colour is applied to an entire garment through the method of sublimation. This allows creative, fully custom designs, such as those for footy guernseys. A minimum order quantity is required when purchasing sublimated garments. Contact us to find out more.
Size: Various. Can be applied to a whole garment piece if custom made.

Application: All graphics, logos, names, numbers, and text. Allows for flexibility in multi-coloured decoration.